Bonghjornu!
You know me, I can't keep away from books even when I'm on vacation in a beautiful, scenic place. So I obviously got a book along with me: Flawed by Cecelia Ahern.
It's the best YA book I've read in a long while. Now that I've finished reading it, here's the review!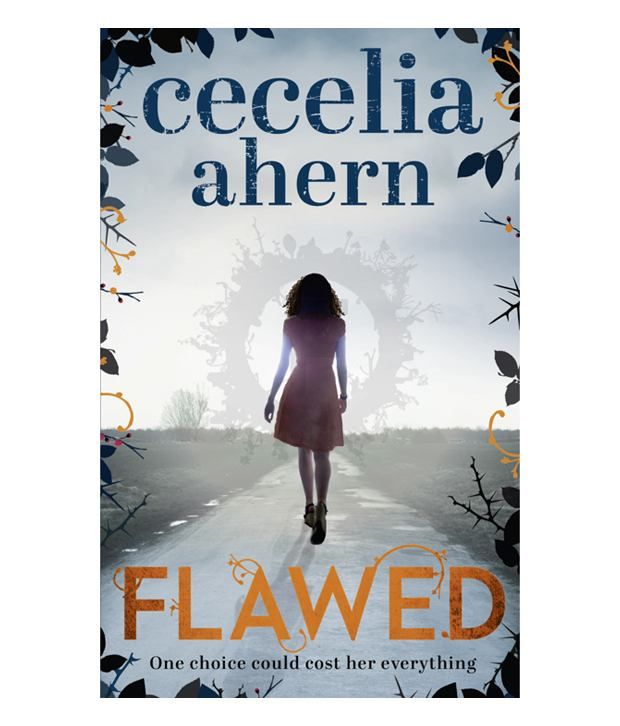 Title: Flawed
Author: Cecelia Ahern
Genre: Young Adult, Science Fiction
Sequel: Perfect
Page count: 336
---
Synopsis from Goodreads:
You will be punished…
Celestine North lives a perfect life. She's a model daughter and sister, she's well-liked by her classmates and teachers, and she's dating the impossibly charming Art Crevan.
But then Celestine encounters a situation where she makes an instinctive decision. She breaks a rule and now faces life-changing repercussions. She could be imprisoned. She could be branded. She could be found flawed.
In her breathtaking young adult debut, bestselling author Cecelia Ahern depicts a society where perfection is paramount and flaws lead to punishment. And where one young woman decides to take a stand that could cost her everything.
---
Review:
My first thought when I started reading this book was, "How can anyone live in such a ruthless world?" And it's true. Imagine it. Being human in a world that is unforgiving and heartless. Being punished for the smallest mistake. Being outcast for the rest of your life, all because of a single moment. One strike, and you're out.
The drastic change in Celestine's life, from being adored by everyone to being outcast from society is terrifying. Her entire life is turned upside down, but she continues to be brave and face all her problems with her head held high. That is what I like the most about her. Even after being unwillingly thrust into the limelight, facing excruciating pain and humiliation, she lives her life as best as she can.
Celestine North is a very practical, logical person. She sees the world in black and white. There is only right and wrong in her world. Which is why it's really interesting to watch her reaction to the mistreatment of a Flawed. I must say, her impulsiveness surprised me – after the emphasis that was put on her logical nature. I suppose she wasn't that cold and unfeeling after all.
This story is an accurate portrayal of how society and the media react to any scandal. Every business – from the fashion industry to the news reporters – make Celestine's life their business, poking their noses into every private aspect of her life.
Cecelia Ahern has described all the faces of her characters very well. We see both the sides of Judge Crevan – his affectionate, kind, playful side that Celestine calls "Bosco" – and his bad side, the crazy, hateful man that is Judge Crevan.
I haven't read Perfect yet, but Celestine's relationship with Carrick – and his importance in the story – really intrigues me. Carrick goes from despising Celestine to respecting and admiring her, and I can't wait to see what they power they're able to wield, together. I sense an epic rebellion coming up…
---
Conclusion:
This is one brilliant book. If you're looking for a fantastic young adult book, a fascinating new world to dive into, a protagonist you can relate to, this is the perfect book for you!
---
Have

you read this book? What did you like about it? Who's your favourite character? Let me know!